Andrew
'
s Editorial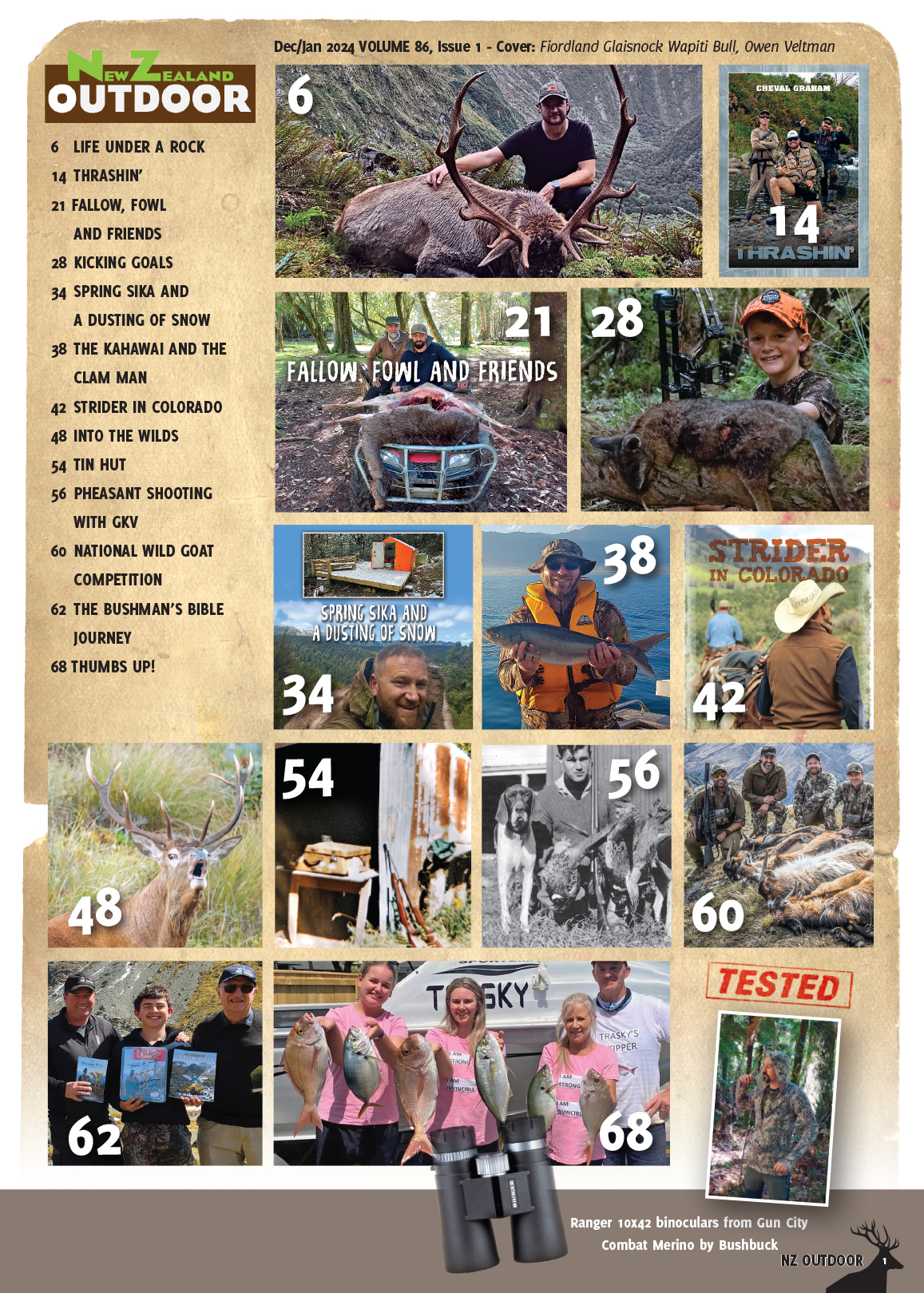 Welcome to our summer edition.
It has been a busy few months with the warm weather upon us now and the spring growth was underway earlier this year in some regions. Tim and I managed to fit in a great weekend away chasing sambar stags at the tail end of their rut. The weather was perfect with plenty of sambar about enjoying the sunshine but they sure are crafty creatures. With only young stags seen, we will have to head back in search for a big boy in the new year.
Longer daylight hours and warmer temperatures have provided me with a few good evening hunts, securing some tasty venison for the upcoming BBQ season. Our beloved tahr have certainly been well and truly on the radar as of late. The Tahr Foundation is doing a great job at putting up a strong fight to help stand up for us hunters. We can only hope that we can all enjoy the great asset of hunting free-range tahr for years to come.
Summer is a great season to be out in the hills, with the chance to knock over an animal or two. It is the perfect time of year to fly camp, explore new areas and head to the tops. Especially as we head into late January, the animals tend to be up high to reach that late summer growth. Of course, it is also a great time for a spot of fishing, that I will also be trying to fit into the busy schedule.
February will see us at the Shot Expo in Auckland, promoting NZ Outdoor magazine as well as the Roarsome brand. Make sure to pencil in the 23rd and 24th of February on your calendar to come and have a yarn and talk about all things hunting.
Finally, as the year comes to an end, we hope everyone has had a productive year on the hunting front and best of luck for 2019. I have a few big adventures planned in 2019 which I am looking forward to sharing with you. For now, have a Merry Christmas and a safe and happy new year.
Andrew Martin,
Editor/hunter

Contributing Editors: